Increasing the odds of being in the right place at the right time.
CareerVillage is a non-profit that helps students crowdsource college and career advice from working professionals. Diverse and impactful guidance isn't always available for everyone, which is why it's CareerVillage's mission to provide access to quality mentorship so young people can better prepare for their futures. We love that mission.
CareerVillage is 100% free and open access. A student asks a question, which is then matched with a network of over 25K professionals who respond with advice and insight based on their experience in the working world. A robust tagging system—as well as a dedicated pool of volunteers—ensures that 96.9% of questions find answers.
As part of our ongoing partnership with CareerVillage, we provide experience design, product management, and design strategy. Crafting a honed visual language requires a constantly iterative and evolving experience. Our work with CareerVillage has always been a collaborative effort, with both teams seamlessly integrated as one. Together, we created the foundations of a design system that both supports as well as breathes.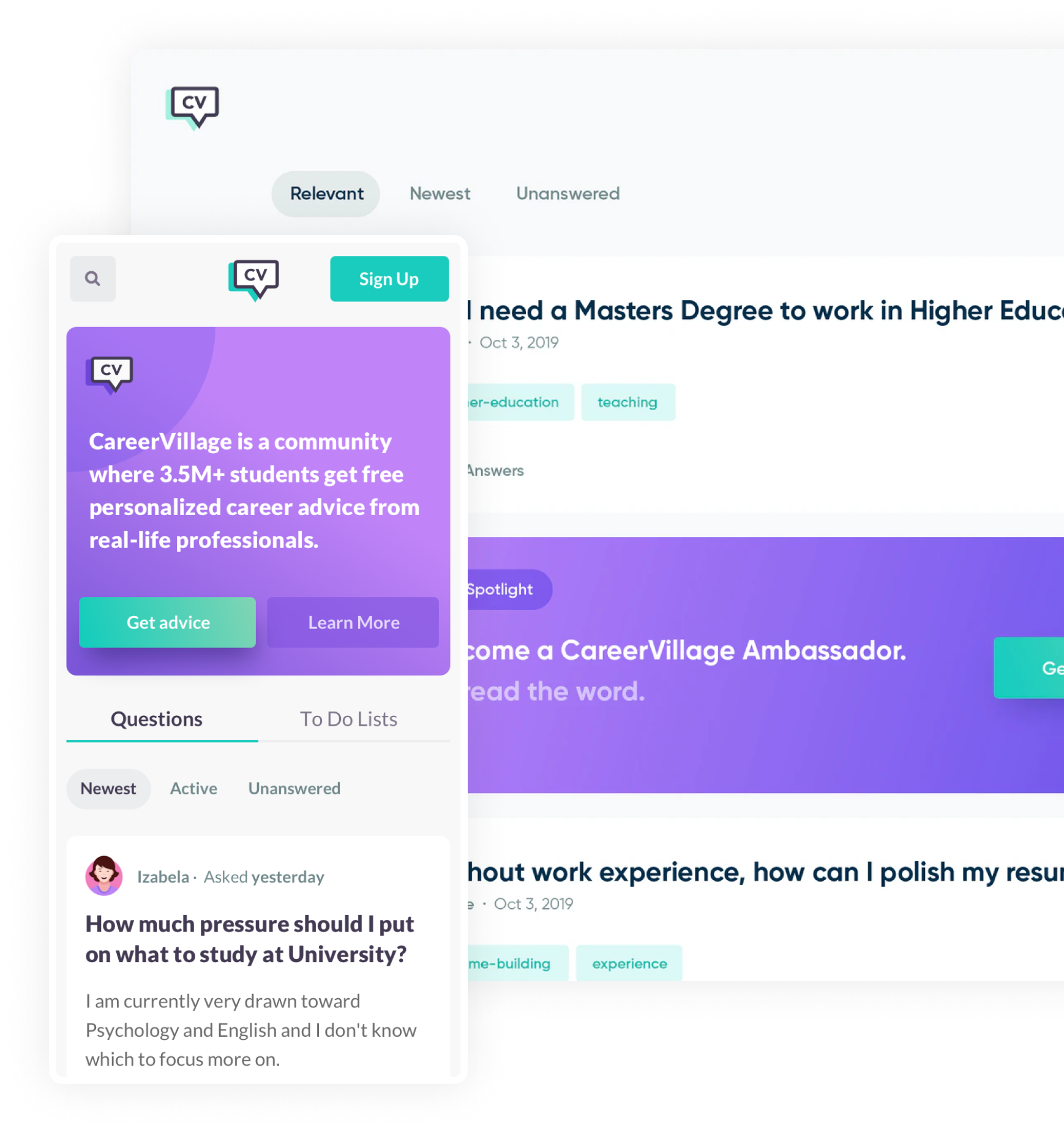 There's over 6.8 million good reasons we've been long-standing donors, collaborators, and friends of the village. When students ask: they get answers.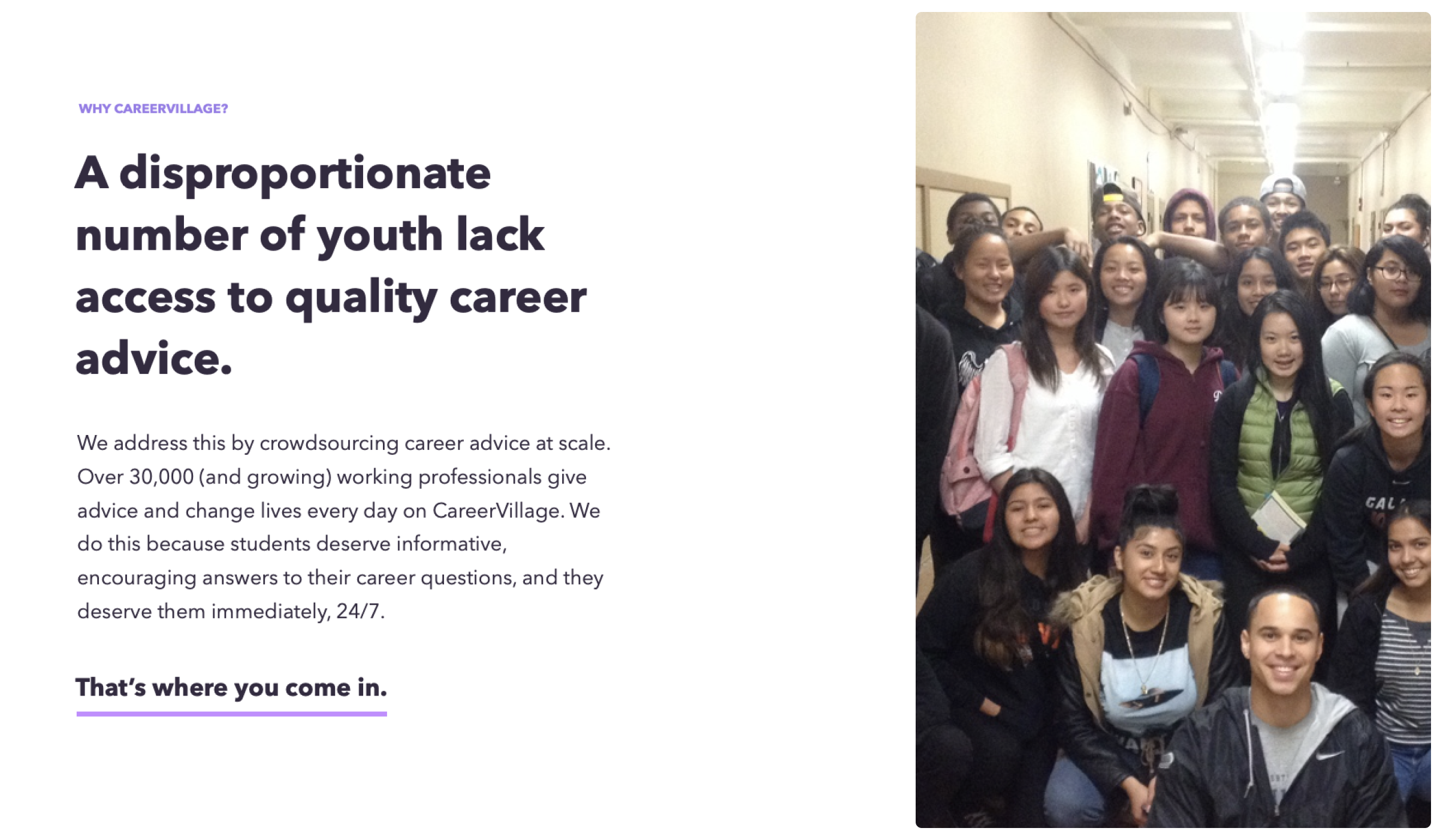 "Make&Model pushed the bar with each iteration of our platform. Their broad expertise and kind and collaborative nature made them an integral part of our team."

Jared Chung, CEO of CareerVillage
For instance, we helped introduce an experience tailored for educators. Using Google classroom integrations, we helped make it possible for schools, groups, and individual educators to bring hundreds of students onto the platform. Using our visual scaffolding, we helped make it feel like part of the CareerVillage home.
Over the course of Make&Model's partnership with CareerVillage, we've leveraged our expertise to:
increase student engagement,
bolster the sense of community on the platform,
and improve the quality of content to deliver worthwhile and meaningful results for students.
With our shared mission, we're grateful and excited to continue learning, experimenting, and improving how we make life-changing mentorship accessible to everyone.